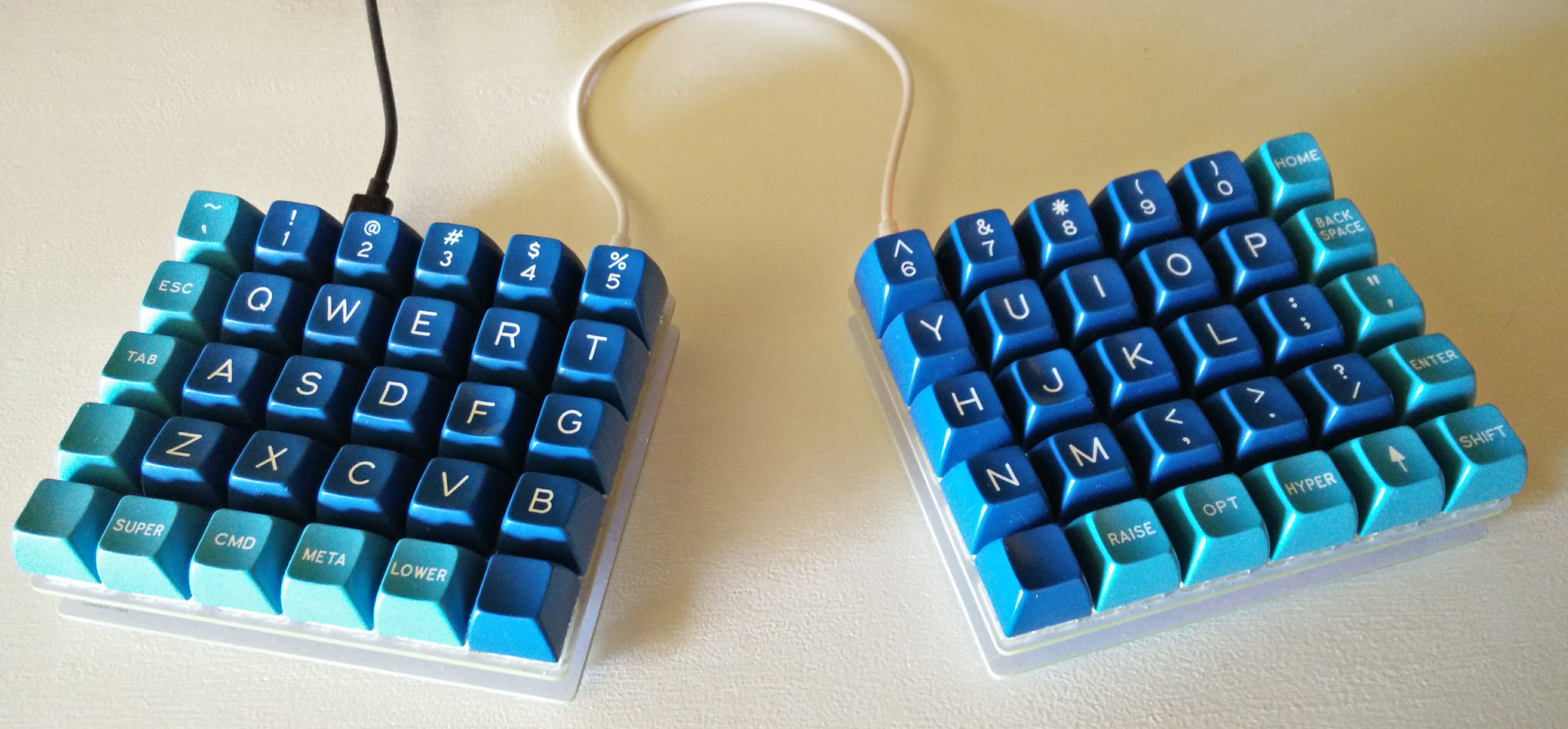 It has been a while since I blogged about my hand wired atreus keyboard. In this year I spent some time testing new layouts and experimenting with different keyboards and I think it's now time to start describing this. As the post title says the quest is infinite but I reached a good milestone.
First some background: I'm primarily an open source software engineer and a system engineer and architect so I spend most of my time writing code and using the shell. I use (only) GNU/Linux from 1999 and my workflow is heavily based on the terminal (and TMUX) and text editors (primarily VIM). The keyboard is my main interface with the computer and I heavily use shortcuts and so modifier keys.
When I was using classic keyboards layout I always hated different things of them:
Staggered rows: one stupid inheritance from the typewriters. It should have been ditched some decades ago. It makes touch typing a really bad experience due to the asymmetric keys arrangement. I believe that one of the cause people don't do touch type in these days is caused by them.
Modifier keys position: having to stretch your pinkies or do some strange wrist contortions to press them was very stressing and was slowing me down a lot given the number of time I have to use them.